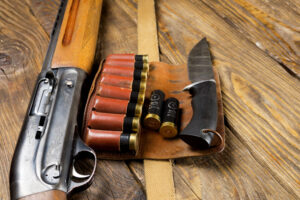 If you've decided that rifle hunting is the right sport for you, then you're in for a treat. Rifle hunting can be fun and exhilarating, but only if you have the right tools at your disposal. Choosing the right hunting rifle is crucial if you want a successful hunt. Here are some tips to get you started:
Consider your stature
When it comes to rifles, there's no such thing as a "one size fits all." You need to consider your physical stature in order to find a rifle that fits you. Not only that, but you also have to consider the recoil. Someone who is 200lbs can handle a harder recoil than someone at 100lbs.
Read the reviews
Online reviews, especially anonymous ones, should always be taken with a grain of salt. Nevertheless, there can be valuable information from these reviews. Ideally, you'll want to read review articles from experts in the field. But if those aren't available, you can turn to buyer reviews as well. Just keep in mind that these reviews are not always accurate.
Find the right materials
Hunting rifles will be made out of a few materials. For the barrel and other metal components, rifles use either stainless steel or carbon steel. Carbon steel is more affordable, but also more likely to rust. Stainless steel, on the other hand, is more expensive but also more durable. For the stock, you'll have your choice of either wood or fiberglass. Certain wood species can be more expensive than others, but either way you'll have a solid rifle so long as you maintain it.
Consider your hunting rifle cartridge
The rifle cartridge, or the bullet, is a central component to your rifle. Each rifle is only made to shoot a particular kind of cartridge. As such, when choosing a rifle, you're also inadvertently choosing a cartridge. At the very least, you'll want a cartridge that is designed to take down your game with a single shot, especially with larger game.
If you're looking to book your next rifle hunting trip, look no further than Elk Ridge Outfitters. Contact us today to learn more.