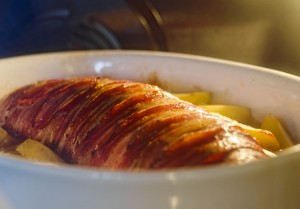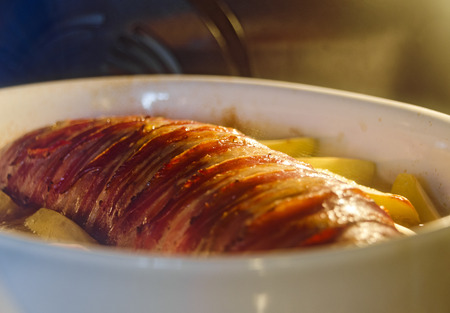 This holiday season, shake things up a bit. Instead of serving a traditional meal, serve a delicious wild game meal that shows off your hunting prowess.
Roasted Pheasant
If you're craving the traditional bird, try a roasted pheasant recipe. Our favorite is from Emeril Lagasse and the Food Network. You'll need a hot oven and about a pound and a half of pheasant per guest, so if you're inviting the whole family, make sure you're on your game when you're out hunting. This recipe also features bacon, orange, thyme and tons of other spices, and pairs perfectly with Thanksgiving and Christmas favorites like mashed potatoes and green bean casserole.
Antelope Roast
For the antelope hunter, how about an antelope roast? Our favorite recipe is for a peppered antelope roast from Grit. For this recipe, all you need is garlic, a three- to five- pound piece of meat, oil, cracked pepper and bacon. The roast gets coated in garlic and oil, sprinkled with pepper, covered with bacon strips, and then roasted for about 22 to 32 minutes per pound. If that sounds good to you, head over to our antelope hunt page for more info on the antelope hunts we offer. (This recipe works great with deer, elk or moose, too!)
Venison Stew
If you're a deer hunter at heart, consider serving a delicious venison meal this holiday season. One of our favorites is a savory venison stew, courtesy of Taste of Home. You'll need about two pounds of venison meat to make eight servings. This recipe calls for onions, garlic, Worcestershire sauce, potatoes, carrots and tons of delicious spices and, of course, venison. Whether that's fresh deer from home or a more exotic cut of elk or antelope, it's sure to be delicious!
Slow-Cooked Bear Roast
Instead of roast beef for the holidays, why not give roast bear a try and show off your successful hunt to your family and friends? One of our favorite bear roast recipes comes from Cajun Cooking Recipes. This is simple and easy recipe calls for paprika, salt and pepper, onion and beef bouillon. All you need to do is rub the bear meat with the spices and pour the bullion gravy on top then let it cook in a slow cooker on a high setting. Most of the ingredients are easy to get at the store, but for fresh bear meat, you can book a bear hunt with Elk Ridge Outfitters.
There are many great ways to prepare your wild game to enjoy all throughout the holiday season. Of course, you have to get it first! Learn more about scheduling a hunt – or purchasing a guided hunting package for 2017 as a gift for the avid hunter in your life this season – by giving us a call today at 406-578-2379.